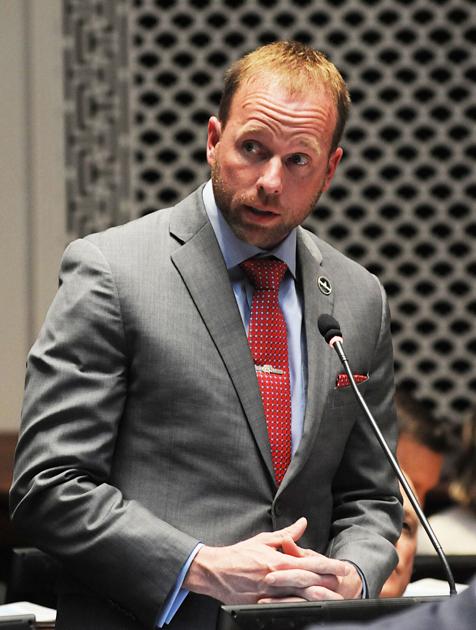 The state government saga of a former local pharmacist who found himself embroiled in a domestic violence controversy has come to an end.
Timmy Truett, Republican, elementary school principal and pumpkin owner in Jackson County, was elected to replace Laurel County's Robert Goforth in the State House of Representatives, representing District 89, representing Jackson and some parts of Laurel and Madison counties.
Goforth, also a Republican, resigned his seat as state representative in August as he faced strangulation and assault charges in a 2020 case involving his wife. He was re-elected last November despite his legal issues, after being first elected in 2018.
In previous years Goforth had owned Hometown Pharmacy in Somerset on Bogle Street. In 2019, he was charged with assault by a former Pulaski County resident who started an online petition to try to stop his gubernatorial candidacy.
Earlier this year, a petition was filed calling for Goforth's impeachment after his re-election, but it was rejected by a state committee.
A pre-trial conference for Goforth had previously been set for December 16 for the case involving the 2020 assault charges.
Truett won the special election held on Tuesday, beating Democrat Mae Suramek.
He is the principal of McKee Elementary School and operates Truett Pumpkin Patch, a popular agritourism business in Jackson County.
Mac Brown, Chairman of the Kentucky Republican Party, issued a statement saying that Truett is "a proven leader" and "will work hard in Frankfurt to improve education, protect the sanctity of life and gun rights, and be a strong voice for his constituents. "
Among the special elections held to fill a trio of vacant seats in the state legislature, Republicans won all three on Tuesday.