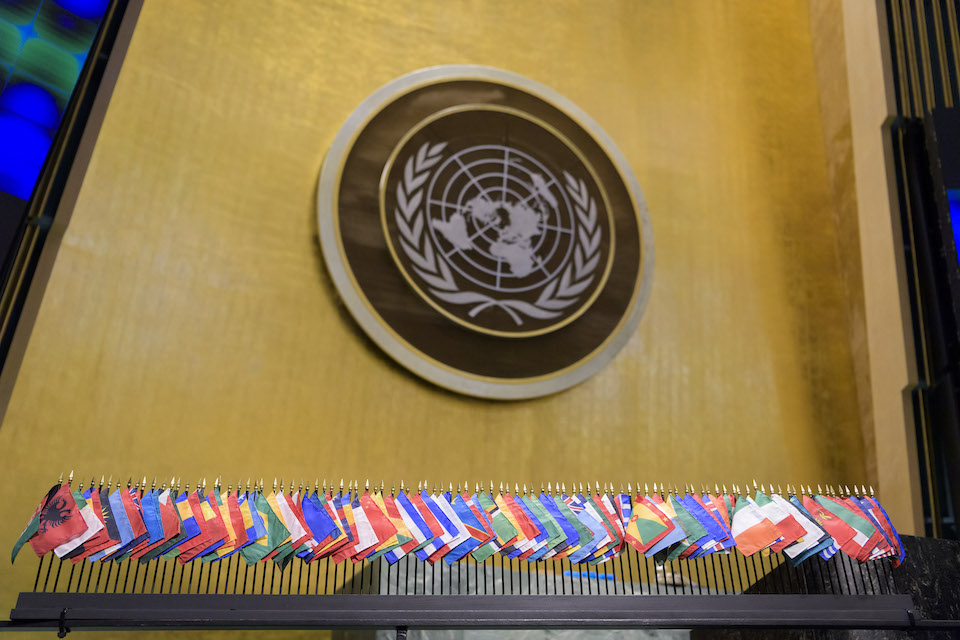 Excellencies, colleagues, friends.
The Sustainable Development Goals remain the most important to-do list in human history.
Yet President Putin's illegal and senseless invasion of Ukraine has taken the SDGs beyond our reach. It has caused a humanitarian disaster and sent global food and energy prices skyrocketing, hampering global post-COVID recovery and pushing the most vulnerable to the edge of the cliff.
Despite these setbacks, the UK government remains committed to achieving the SDGs by 2030, as we set out in our new international development strategy.
We will continue to prioritize humanitarian needs, committing $3.7 billion in humanitarian assistance over the next 3 years.
This will allow us to help those most in need and at risk, as we did this year with our commitment of $352 million to help more than 4.4 million Afghans.
Together with our partners, we will anticipate and prevent future shocks, addressing the underlying drivers of crises, instability and extreme food insecurity.
Our investments in research, innovation and access to vaccines will reduce threats to global health and drive breakthroughs in health systems and health security.
To expand economic growth, strengthen peace and security, and advance equality, we put women and girls at the heart of our foreign and development policy.
We lead global efforts to give all girls access to 12 years of quality education. The Transforming Education Summit must help make this a reality.
We empower women and girls by unleashing their social, economic and political potential and championing their bodily autonomy.
And we advocate for action to end all forms of gender-based violence, including conflict-related sexual violence.
Climate change and the loss of nature remain urgent existential threats. Our security and prosperity hinge on a transition to Net Zero.
Our planet needs us to keep the commitments made at COP26. The window to keep 1.5 degrees alive closes quickly.
Everyone must mobilize to implement the Glasgow Climate Pact before COP27. This means reviewing and strengthening NDCs; Long-term strategies aligned with Net Zero; and developed countries doubling their funding for adaptation by 2025.
We need an ambitious and transformative global framework for biodiversity at the CBD in December, including the global 30 by 30 target, stronger accountability and the funding needed for implementation.
The UK government will also provide over $9.5 billion in development investment per year by 2025, through British International Investment – ​​our new development finance institution.
This will help countries build thriving green, secure and open economies through our UK Investment Partnerships offering.
Collaboration between government and the private sector will unlock huge breakthroughs in our efforts to finance the SDGs.
We cannot afford to lose sight of the 2030 Agenda and the SDGs.
So let's work together and all play our part so that no one is left behind.