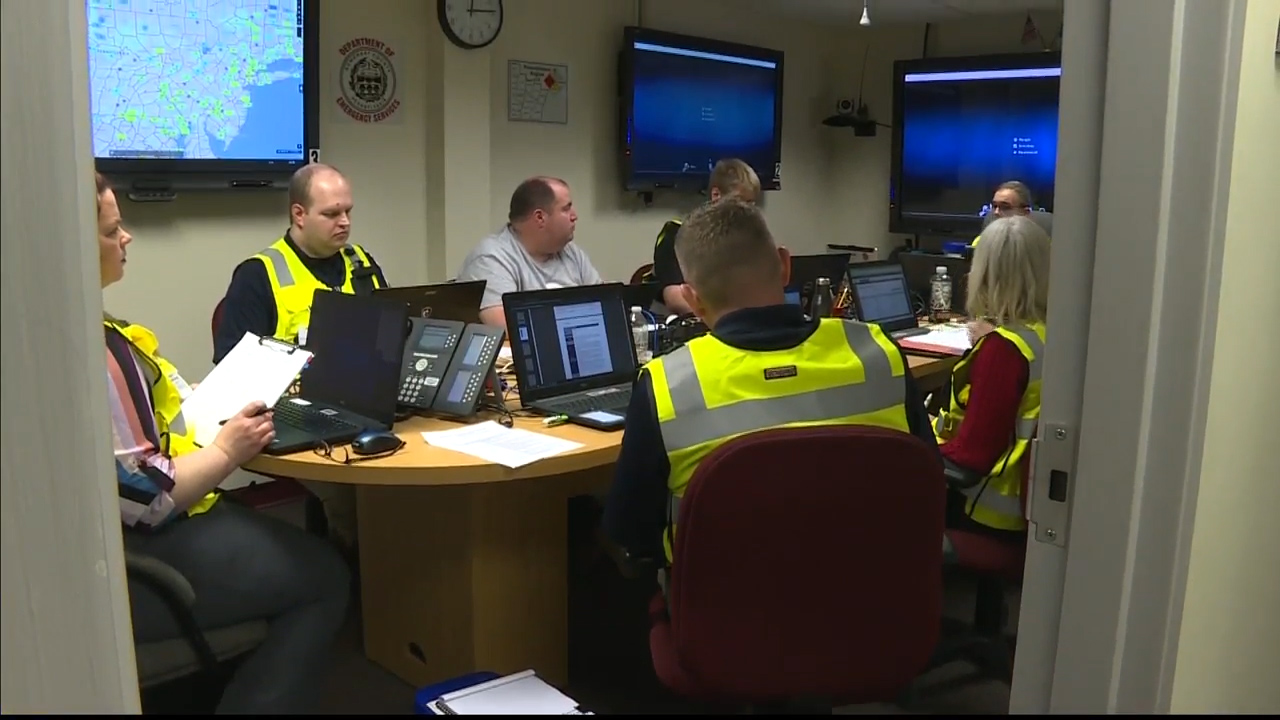 On Wednesday morning, first responders from the Somerset County Department of Emergency Services practiced what they would do in a real-life emergency weather situation.
"It's a blue sky day when we can meet and it's not a real script, so we don't exchange business cards or names when a real event happens."
That's what Somerset County Emergency Services Manager Joel Landis said of the biannual simulation.
He said they hold an "emergency weather simulation" every fall and spring, but it was the first in-person simulation since the pandemic began.
"We want to take those scenarios and exercise all of our abilities, as well as our staff, to make sure they're able to respond to them properly," Landis continued.
Wednesday's exercise: a tornado simulation.
First responders rehearsed how they would alert the public, where shelters could be set up and how schools should respond if this were to happen.
"We have worked with all of the hazard vulnerabilities in our county. Floods, tornadoes and winter storms have all been exercised before," Landis told 6 News.
The county's emergency operations center would be open in the event of a train derailment, multi-vehicle accident or other major emergency.
County officials and outside agencies could meet there if needed.
"We do this to be better prepared. We want to make sure that, first, our department is prepared for any scenario that could befall us," Landis said.
These officials remind residents of Somerset County to register with the CodeRED emergency alert system.
As they practice running to the situations we run from.
"We're taking a period of time off just to make sure that function is better performed, and we're better prepared if that day ever comes around,"