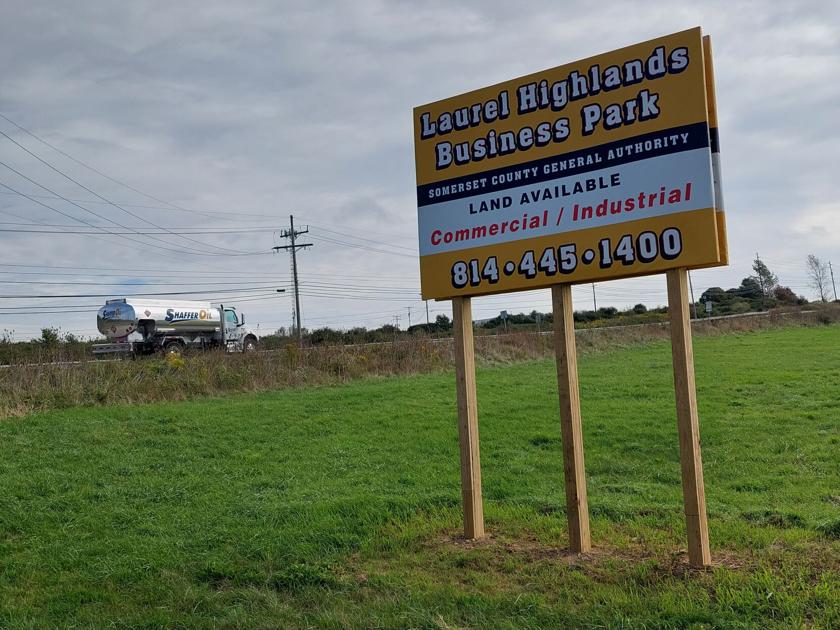 SOMERSET, Pa. – Somerset County Commissioners have approved an extension of the Laurel Highlands Business Park to maintain its 'tax-exempt' status until 2031.
And they're taking steps to make sure the business community is aware of the Keystone Opportunity Improvement Zone, board members said on Tuesday.
Recognizing that efforts to market the park have not been consistent enough in recent years, county officials are posting notice boards and planning an open house on October 8 to promote the central location and site offerings.
"Marketing of the park has been sporadic over the past 10 years," said attorney Michael Barbera. "But it's a hidden gem in the county and it's part of an effort to bring it to the fore."
Located along Route 31 between the Pennsylvania Toll Freeway and Route 219, the park was established in 2006 on land that was dug out of a former state hospital, which had closed decades earlier.
Today, the lots inside the 90-plus acre park are ready to be developed, providing access to water, sewers, natural gas, and high-speed internet – the essential infrastructure that most companies are looking for, said Commissioner Colleen Dawson.
The park is home to artisanal honey maker BumbleBerry Farms and a CNG Motor Fuels of Somerset compressed natural gas station.
But for those who don't travel to the site, there may not be enough "awareness" of the park's available ownership – including realtors, Dawson said.
For years, the property entrance has lacked signs informing potential developers who to contact.
This is already changing, however. A new sign has been added along Route 31 and another is planned for the toll highway.
The extension of KOIZ status that was approved on Tuesday can only help these efforts, the commissioners said.
To retain the land's tax-exempt status until December 2031, the measure had to be approved by the county, Somerset region schools and Somerset Township.
The county's resolution was the last one needed for the state request to finalize the move, Barbera said.
Cambria County approved its own request in August to extend KOZ's tax-exempt status to a list of high priority development areas, including the Jackson Township Business Park along Route 22, 132 acres of property from Johnstown-Cambria County Airport and 117 acres of land in Johnstown, including the hospital corridor and the former Rosedale site.