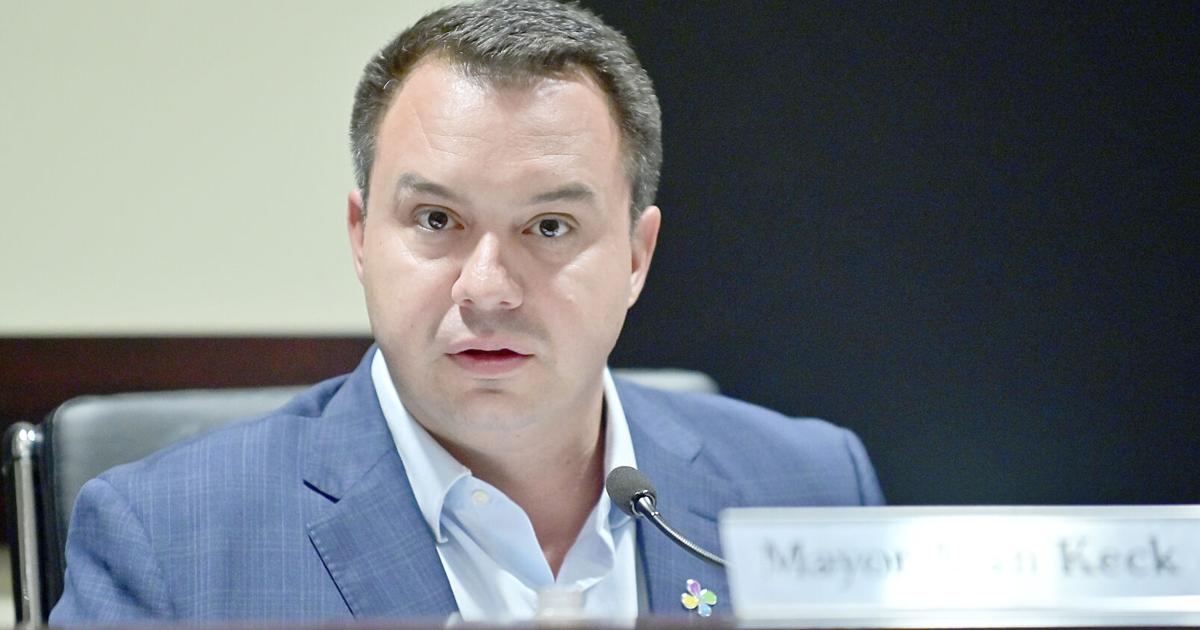 Somerset City Council discussed changes to Rocky Hollow Park, potential sports tourism and changes to the current year budget at Monday's council meeting.
Council member Robin Daughetee told council he received a call from Steve Fischer about the construction of the new playground near the Main Street entrance to Rocky Hollow Park.
The playground will be the second financed by Fischer. The first playground, known as Fischer Fun Park, was installed at SomerSport in 2018.
The play area will have activities that children in wheelchairs can take part in.
No opening date for the new playground has yet been announced, but Daughetee said he was looking forward to having a spot within walking distance for the kids at the south end of downtown.
Mayor Keck came up with an idea he asked members of council to consider – adding a wading pool near this park as well.
"I think it would be really cool for us to have the chance to add a paddling pool there for people who can walk there." said Keck.
He said the city could use some of its allocated American Rescue Plan Act (ARPA) funds to create it.
If approved, it will join the city's other wading pools at Bourne Avenue Park and Huffaker Park.
Keck also told council members he spoke with the "sport tourism folks" — a Florida company helping the city with a feasibility study — during a call that lasted an hour and a half.
On that call, the group looked at regional traffic in the city to determine where Somerset sees out-of-town visitors coming from.
"We have people who come from all over America in this community. I mean, dozens from Cleveland," Keck said.
"I think we're just getting started to really make this a mecca for tourism. We've done a good job, but there's room to grow," he said, adding that he wanted Somerset to be able to "push the boundaries as far as possible on what is fiscally responsible and sustainable" in sports tourism.
And speaking of traffic, councilman Jimmy Eastham mentioned that East Mount Vernon and West Mount Vernon streets have a new look, thanks to the Kentucky Transportation Cabinet District 8 office.
These roads, which are state-maintained roads, have recently been paved. Mayor Keck noted that while this was not a street the city had chosen to be paved, "We'll take whatever the state wants to throw at us."
Council members also discussed another downtown street – College Street – and the number of complaints they've heard about the lighting along it.
Streetlight lights are replaced as needed and with LED lighting available at the time, which means they are not always replaced with the same type of bulbs. Council members pointed out that some lights glowed yellow while others glowed white, meaning the light from lamp to lamp was not uniform.
Keck said something that would help prevent lights from being changed so often – and for that he made a personal appeal to the public – would be for people to "stop knocking on our streetlights".
Also at Monday's meeting:
• Council members passed a resolution asking city officials to apply for a loan for a planned upgrade to the city's water supply infrastructure.
• Enacted a zoning change for 311 Park Avenue from Business-2 to Residence-3 (multi-family dwelling).
• Passed a zoning change for the property on Ky. 914 where it is planned to build a new extension office in the UK. This property has been rezoned from Residential-1 to Business-2.
* Adoption of amendments to the current year's budget. Changes increase general fund revenue and expenses from $25.9 million to $33.5 million, SomerSplash budget from $1.99 million to $4.23 million, Fuel Center budget from $1.14 million to $1.34 million and Virginia's budget — a brand new position — from zero dollars to $250,200.