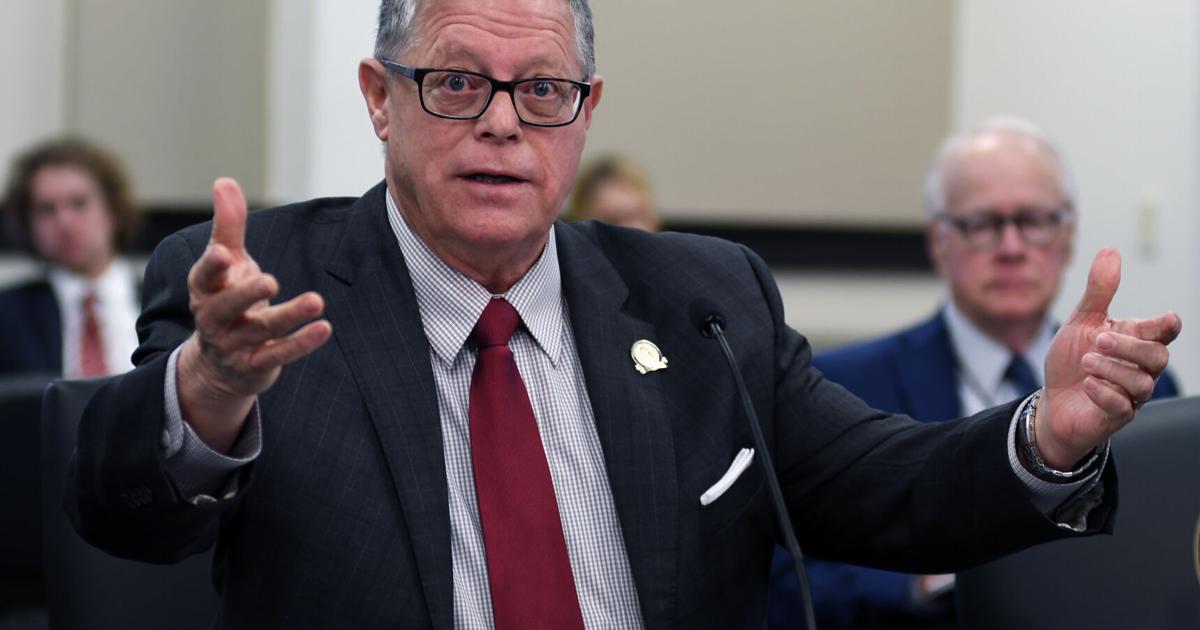 As a Kentucky state senator, Rick Girdler of Somerset had many stressful times. Few, however, were like the experience he had in May.
"It was a tough situation," Girdler said.
On May 9, Girdler had what he described as a "massive" heart attack.
"I'm fine," Girdler said. "I came back 100 percent."
Unfortunately, that '100%' figure factored into the coronary incident, as Girdler said he had 100% blockage in his right artery – "If it had been the left artery, I wouldn't couldn't have talked to you". Girdler told a reporter.
"I woke up that morning around 5 a.m. and I mean, it was pressure galore on my chest," he recalled. "I woke up my wife and said, 'You're going to have to take me to the hospital, something's going on.' … It was very painful, down to the pressure in my chest.
Girdler said he went to Lake Cumberland Regional Hospital and 38 minutes after walking through the door, Girdler had a stent placed in his body to help support his artery and he "felt much, much better".
After the taping, an electrocardiogram, or electrocardiogram, was performed to check Girdler's heart.
"I started hearing the codes saying 'cath lab,' and then they put me through there," Girdler said, noting that Dr. Michael McKinney attended to him then.
Girdler stayed at LCRH for a few more days before leaving and said he would undergo cardiac rehab at the local hospital in July.
"They did a wonderful job," he said of LCRH. "I can't do anything but sing the praises of the hospital here, I really can't."
He said he was never afraid during the heart attack because of his faith in Christ.
Girdler said he felt better now than he had in years. Now retired from the insurance industry, Girdler is still in the Kentucky Senate, but says it won't affect his political duties — in fact, it might make him more effective.
"Back in this (past legislative) session, I would wear myself out pretty quickly," he noted. "I just thought it was my age, really. I would come home and sleep three or four hours on weekends. … I just attributed it to going back and forth.
Unfortunately, he was also advised to change his lifestyle.
"I haven't eaten steak or anything fried for six weeks," Girdler said.
At least, though, those efforts have paid off so far.
"I'm as good as gold," Girdler said. "I'm better than I was. I have more energy, so we'll get through this.