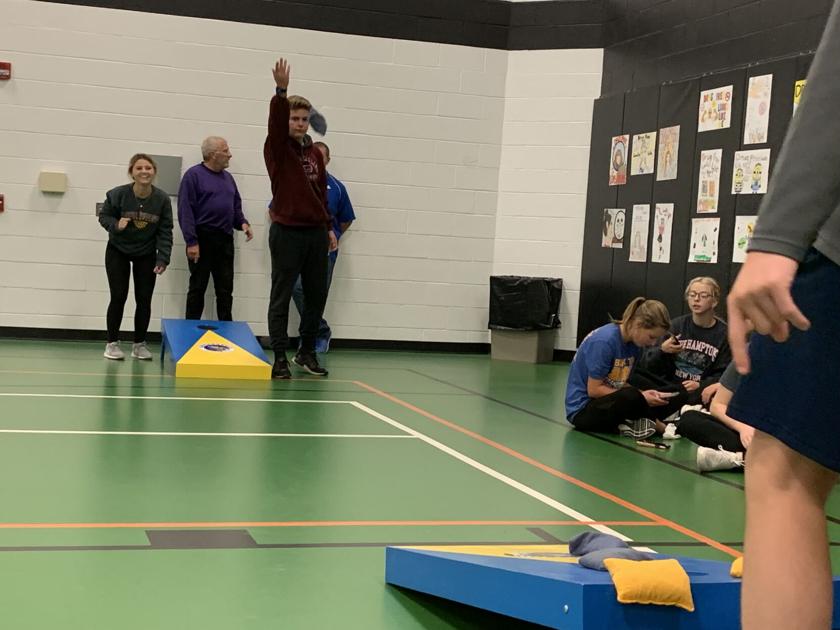 SOMERSET, Pa .– It's rare to find a can of beer littered in Laurel Ridge or Kooser State Park, said Ashley Barry, an environmental education specialist at the Bureau of State Parks.
"State parks try to provide activities other than drugs and alcohol and the problems that you may find yourself in," she said. "There are a million recreational opportunities. Exploring state parks is a great outlet for children. "
Barry and more than a dozen Somerset County education and recreation representatives were in attendance at Somerset Area High School's Red Ribbon event on Saturday to show the county's youth how to divert their energy from drug addiction.
Two years ago, more than 100 students attended the First Red Ribbon Saturday, which was held outside, before the pandemic, organizers said.
This year, around 30 people took part in the event's free 5-kilometer walk / run, and another 30 students from Somerset County schools participated in a social event at the Somerset Area High School gymnasium.
The kids played games and enjoyed the music provided by the DJs at Showtime Entertainment Services.
Although it was scheduled to take place outside, the rainy weather forced most of Saturday's activities indoors at the gym.
The event was sponsored by Somerset County Drug-Free Communities and UPMC Western Behavioral Health in Twin Lakes to raise awareness of the county's campaign.
Organizations such as the Somerset County Library and the 4-H Club participated.
"We know drug addiction hurts the whole community," said Ruthie Romesburg, prevention education specialist at UPMC. "It's about showing the alternative activities that people have to do."
Russ O'Reilly is a reporter for The Tribune-Democrat. Follow him on twitter @RussellOReilly.